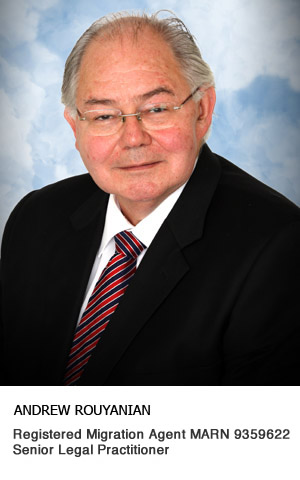 Welcome To Australink Alliance Migration Lawyers
Australink Alliance Migration Lawyers is a boutique firm offering the local community city firm skill and experience and specialization acquired during nearly 30 years of legal business practice and operation.
Andrew and his wife Olga established Australink Alliance Migration Lawyers in Forest Lake Shopping Centre in February 2013. Andrew is an experienced senior legal practitioner and a registered migration agent having extensive experience in practicing in the area of Wills and Estate administration and disputes, business law and commercial leasing as well as Australian immigration law.
Andrew is a solicitor of the Supreme Court of Queensland and the High Court of Australia with nearly 30 years of experience in law. He is also a Registered Migration Agent as well as a Justice of the Peace since approximately 1973.
Andrew speaks Russian, French and has a working knowledge of Farci (Persian language).
After arriving in Australia from Iran with his parents in 1959, Andrew studied to become a High School Teacher and then went on to study Law and was admitted as Solicitor in 1985. In 1987 he completed his articles of clerkship with Chambers McNab Tully & Wilson now known as Corrs Chambers Westgarth a top tier national Australian law firm and in 1987 established his own law practice.
Upon setting up his own practice, members of the local Russian community started asking Andrew, on behalf of family and friends, for advice and information about immigration, buying and selling property, wills and other general areas of legal practice. From here a successful career grew.
Andrew has competent experience and skill in the following areas of law:
•Establishing Family Discretionary Trusts, Unit Trusts and corporate business structures;
•Acquisition of buying and selling shopping centres and other commercial buildings;
•Leasing relating to retail shop leasing, commercial leasing and nursing homes and child care centres;
•Employment Law and the law dealing with Unfair Dismissal and Discrimination;
•Property Law including acquisition of homes, land and subdivision of land and strata titling;
•Estate and Probate Law, preparing Wills and Testamentary Trusts, TFM claims and contesting the validity of Wills;
•Immigration Law including business migration applications, special grants for permanent residency, visas, reviews to the Migration Review Tribunal, the Refugee Tribunal and the Federal Court.
Andrew for most of his career since admission as a Solicitor in February of 1987 has been a principal of his own practice and practised as a sole practitioner as well as in partnership with a number of firms.
Between 1996 and 1998 Andrew was the Managing Partner of the firm of Nicol Robinson & Kidd as it was known then where his portfolio included business law, commercial leasing as well as immigration.
Andrew is very aware of the many different issues people face and aim to make immigration easy. In the areas of business and commercial practice he has had extensive experience in acting for owners of large and small shopping centres and assisting people in the acquisition of businesses.
In the course of his professional career has been involved extensively with ethnic communities.
Andrew has also served a number of professional committees within the Queensland Law Society as well as the International Law Section of the Law Council of Australia and the Migration Institute of Australia.
Andrew also believes in giving back to the community. He provides pro bono legal advice at the Refugee and Immigration Legal Service in West End as well as being the solicitor for St Nicholas Cathedral of the Russian Orthodox Church in Exile. As Andrew is both a Solicitor and a Justice of the Peace, he also provide free witnessing and document certifying services for the local community without the requirement of making an appointment.
Academic:                                                                                                  Professional Membership:           
Certificate of Teaching (MGTC) 1971                                                            Queensland Law Society
Bachelor of Arts (U of Q) 1976                                                                        Migration Alliance
Bachelor of Laws (U of Q) 1985                                                                      Migration Institute of Australia
Professional:
Solicitor of the Supreme Court of Queensland (1987)
Solicitor of the High Court of Australia (1990)
Registered Migration Agent No. 59622
A Justice of the Peace
Olga Rouyanian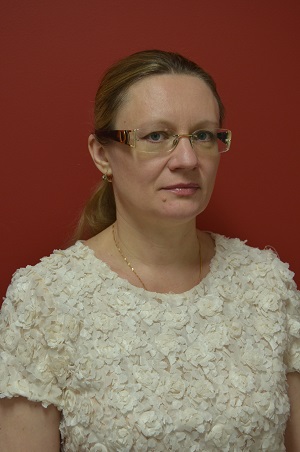 Olga is a Solicitor, registered to practice in Queensland and in the Russian Federation.
Olga was a Principal of a Law Practice in Khabarovsk, Russia between 1995 and 2000 and
She has about 9 years experience in practising law in Russia as a qualified lawyer.
Since migrating to Australia in 2000 Olga always has been involved in law practice assisting Andrew in immigration matters and administration of the law office.
Upon migrating to Australia Olga completed her Juris Doctor degree at the University of Queensland and was admitted as a Solicitor in 2012.
Olga practices in the area of Administration of Estates and has an extensive knowledge of Australian Immigration Law and Practice.
She is fluent in both the Russian and the English languages.
Academic
Bachelor of Laws (Moscow Institute of Law) 1991
Juris Doctor (U of Q) 2010
Professional
Solicitor of the High Court of Australia (2012)
Professional Membership
Queensland Law Society